Congratulations; you've completed your manuscript! The first step in becoming a published author has been reached successfully. Now you're considering hiring a freelance editor to take a look and work through any technical errors. How do you pick an editor?
Finding the one
Finding an editor is a very personal process. Only you can know what you are looking for in an editor. Many writers spend years on a manuscript, and they want to find someone they will be able to trust with their "baby." Some of the things to take into consideration when hiring an editor is the financial investment, the professional experience of the editor, and the personality of the editor.
First thing
One of the first things to consider when looking for an editor, is how much of a financial investment you are willing to put into your manuscript. Most of the writers seeking freelance editors are planning on going the self-publication route. They typically don't have a lot of disposable income, and editing can be costly. If your goal in publication is monetary, then you might be more willing to put money into a manuscript you believe will pay back in time. If your goal in publication is simply to get the story out into the world, you might be less willing to put a lot of money into editing. You might be more interested in getting a few friends to read over the manuscript for free, rather than hiring a professional.
Another consideration
Another item for consideration is the professional experience of the editor. There are many freelance editors out there who have been doing it a long time – many have experience working directly in the publishing industry – while there are still others who are just starting out. Like any job, they are looking for a few people to give them a chance to gain the experience needed. There are pros and cons with either end of the spectrum. Lack of professional experience doesn't always equal poor quality editing. One thing you can consider, is asking the editor to provide you with a sample edit. Many will offer a sample edit of a short piece provided to them – for little or no cost. This will give you an idea on the quality of work the editor can provide, as well as an idea of what to expect from that specific editor.
Trust is important
When you are trusting your manuscript to an editor, you must feel comfortable with that person. This is why it can sometimes be important to strike up a conversation with the editor, to get a feel for his or her personality. You must determine how much of a personal relationship you would like with your editor. Do you want someone you can feel comfortable talking to on a personal level, or someone who operates on a business relationship only? Do you want someone who will give feedback throughout the project, or only at the completion of the project? Do you want someone with a heavy background in the genre of your manuscript, or someone who has edited a little bit of everything?
Only you can know for sure what you want in an editor. Some writers want a person they can form a relationship with, someone who might be available to edit future projects as well. Some want an editor who will take the manuscript, edit it, and make little to no other contact. The first step for you, as the writer, is to sit down and consider what your expectations are in the editing process. Then you can go about researching a few editors to see what strikes your fancy. Send the editor an email asking about his process, or request a sample edit. Hire him to edit just a short fiction story, so you can better understand his process and you can understand what your own expectations are.
Finding an editor doesn't have to be stressful or confusing. There is someone out there who will work well with you; you just have to understand your own expectations first.
---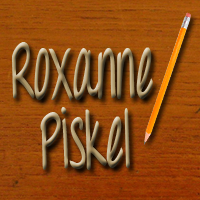 Roxanne is a single mother to a 5-year-old superhero, living in the biggest little city and blogging all about her journey at Unintentionally Brilliant. She works as a freelance editor, Tupperware consultant, and administrative assistant. She is also an editor and contributing writer at World Moms Blog. When not working like a crazy woman, she enjoy walking on curbs like they are tightropes, flying with her jacket stretched out like wings, and watching every superhero movie ever made at least twenty times in a row.