Kiersi is a 23-year old writer living in Portland, Oregon. She writes everything from young adult and middle-grade novels to childrens' picture books, women's fiction to epic sci-fi, fantasy to genre-bending short stories, and everything in between. She writes every day, sometimes all day, much to her boyfriend's disappointment. Her debut novel Fire and Brimstone is scheduled for release Spring of 2013.
In addition to authoring, Kiersi is an illustrator, a pet-holic, and an obsessive gardener. She also loves cute small things, pet rats, and video games.
---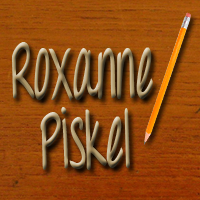 Roxanne is a single mother to a 5-year-old superhero, living in the biggest little city and blogging all about her journey at Unintentionally Brilliant. She works as a freelance editor, Tupperware consultant, and administrative assistant. She is also an editor and contributing writer at W orld Moms Blog. When not working like a crazy woman, she enjoy walking on curbs like they are tightropes, flying with her jacket stretched out like wings, and watching every superhero movie ever made at least twenty times in a row.